Massage therapy at the Woolshed
Massage Therapy
The use of relaxation and/or therapeutic techniques tailored to your needs, to assist with stress release, recovery from injury, pain reduction and increased wellbeing. Natural sweet almond oil is used with kneading, stretching and pressure techniques to relax muscles, increase blood flow, mobilise adhered tissues, increase range of motion and promote health and relaxation.
Massage therapy is also effective for headache relief, sleep support, postural correction and various aches and pains including lower back pain and carpal tunnel syndrome (RSI). It is a safe and soothing treatment to receive during pregnancy and to help your body recover post-natally.
Verity Jones BSc. BAppSc(ChinMed). Dip.Therapeutic Massage (RMT)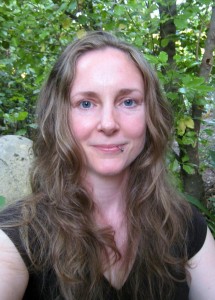 Having graduated as a Registered Massage Therapist from the 3000 hour government accredited diploma programme in Vancouver, Canada, Verity practices an array of therapeutic techniques including Swedish massage, trigger point therapy and myofascial release to enhance relaxation and wellbeing of body and mind. She uses both relaxing and therapeutic techniques to sooth the nervous system as well as aid in recovery from injury, improve posture and decrease pain.
Verity's life-long interest in the Eastern healing arts, metaphysics, esoteric philosophy and the natural world bring a deeper dimension to her clinical practice.