A range of therapies are available at the Woolshed
Massage Therapy
The use of relaxation and/or therapeutic techniques tailored to your needs, to assist with stress release, recovery from injury, pain reduction and increased wellbeing.
 Natural carrier and aromatherapy oils are applied to the skin and combined with kneading, stretching and pressure techniques to relax muscles, increase blood flow, mobilise adhered tissues, increase range of motion and promote health and relaxation.
Massage therapy is also effective for headache relief, sleep support, postural correction and various aches and pains including lower back pain and carpal tunnel syndrome (RSI).
It is a safe and soothing treatment to receive during pregnancy and to help your body recover post-natally.
Verity Jones BSc. BAppSc(ChinMed). Dip.Therapeutic Massage (RMT)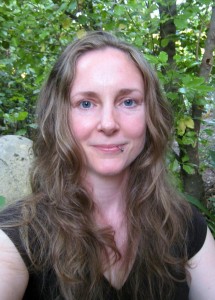 Having graduated as a Registered Massage Therapist from the 3000 hour government accredited diploma programme in Vancouver, Canada, Verity practices an array of therapeutic techniques including Swedish massage, trigger point therapy and myofascial release to enhance relaxation and wellbeing of body and mind. She also employs medically oriented techniques as well as therapeutic stretching and strengthening to aid in recovery from injury, improve posture and decrease pain.
Having always had a deep interest in the Eastern healing arts, esoteric philosophies and the natural world, Verity also practices Namakoshi shiatsu and holds a degree in Traditional Chinese Medicine.
To book your therapeutic massage please contact Verity
verityjones@hotmail.com or 021 029 26841 (text only please).
Namikoshi Shiatsu
Shiatsu (literally meaning finger pressure) is a pathway to self healing and the healing of others. Shiatsu applies manual and digital pressure to the skin with the aim of preventing and curing illness by stimulating the body's natural powers of recuperation, eliminating fatigue-producing elements, and promoting general good health.
Receiving a Shiatsu Treatment
A full shiatsu treatment lasts for 60 to 90 minutes. Shiatsu is administered fully clothed, wearing loose, comfortable clothing,  on a comfortable pad on the floor. Metal should not be worn during the treatment as it can affect the benefit of Shiatsu. As well as watches and jewellery, this includes metal in your clothing like zips and underwire.
Pamela Meekings-Stewart, Dip.Sh.
Since Pamela started to offer Namikoshi Shiatsu Training in 2004, 20 graduates have moved on to become regular practitioners either at The Woolshed or with their own practice. Pamela herself is no longer practising nor teaching Namikoshi Shiatsu.
To book your Namikoshi Shiatsu massage at The Woolshed or to find a shiatsu practitioner in your local area please contact us.